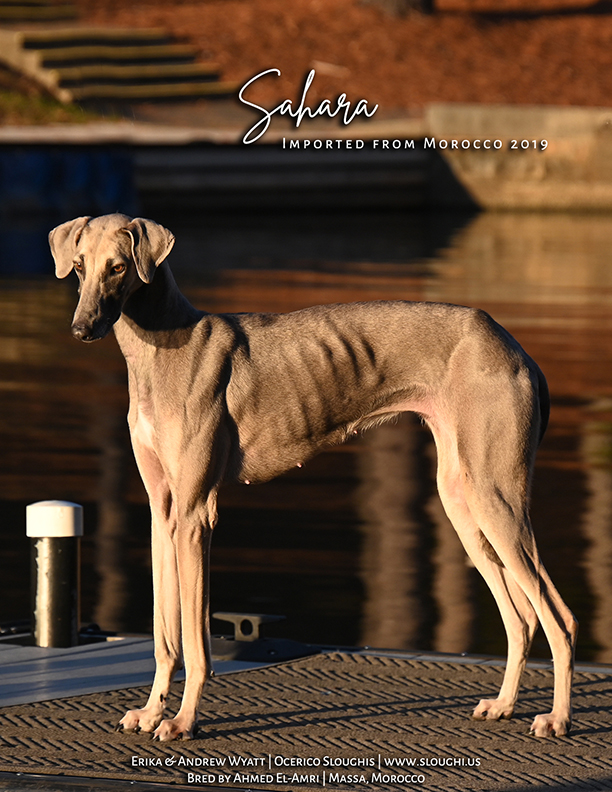 (Walhn x Jdya)
Born January 22, 2018
Sand Charbonnée Female
We imported Sahara from the Massa region of Morocco and brought her back with us when we visited there in May 2019.  She was an accomplished hunter before her importation and we are looking forward to incorporating her valuable, authentic genes into our breeding program.  A natural born hunter, Sahara easily qualified for the BCAT title and is one of the first two BCAT female Sloughis in the US.