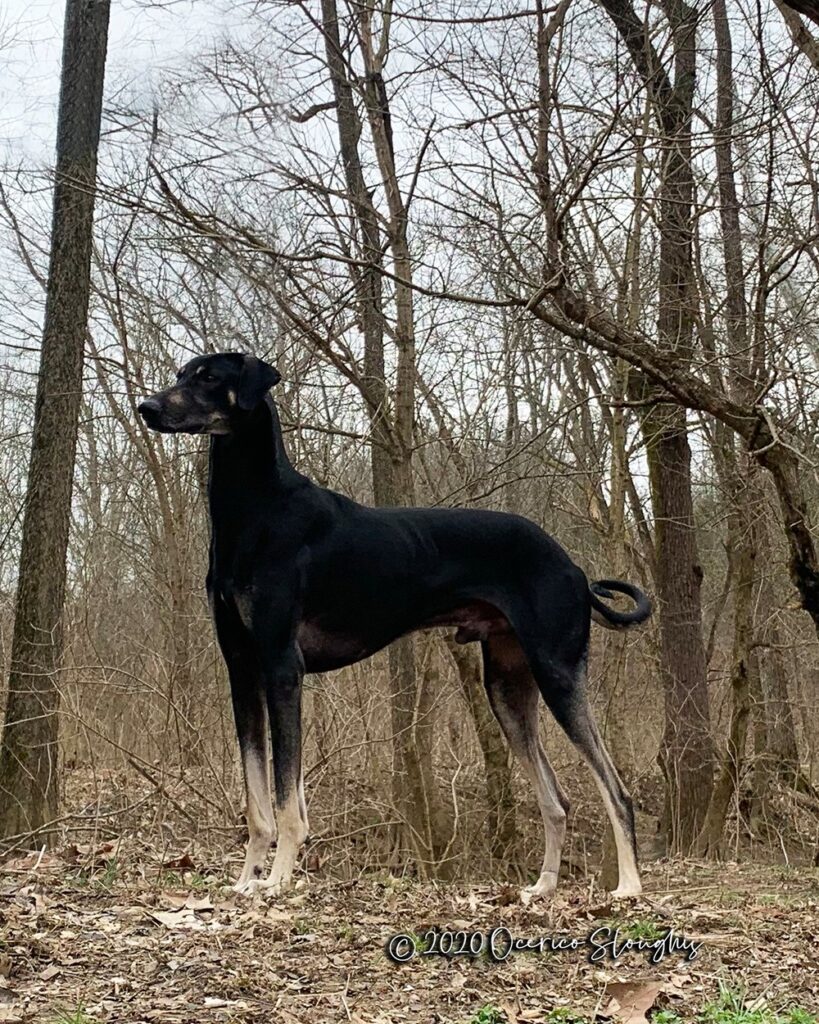 Sultan al-Atlas
(Hejjar x Offana)
Black mantled sand male, born March 28, 2017
We imported Sultan from Casablanca on August 3, 2017.  We thank Sultan's breeder, Taoufik Kourrate, for entrusting us with this Moroccan beauty and look forward to showing him beginning in October 2017.
AKC Pointed
Optigen Accession No. 19-233; Sultan does not carry the gene for Sloughi PRA
Sultan has been tested by Wisdom Panel, VGL (color), Optigen (PRA), and Embark.  Click on the image below to link to Sultan's full Embark results, which are publicly available online.