We are proud to announce the arrival of the Ocerico H Litter!  On November 30, 2021, we welcomed six gorgeous girls and two beautiful boys as a result of the breeding of two of our Moroccan imports,  Itri and Rima.  Itri comes to us from Chichaoua, Morocco, as a desert bred hunting hound.  Rima comes from our dear friend, Mariana Raposo, in El Jadida, Morocco.
These Sloughis are unrelated to each other and the litter carries a coefficient of inbreeding of 0%.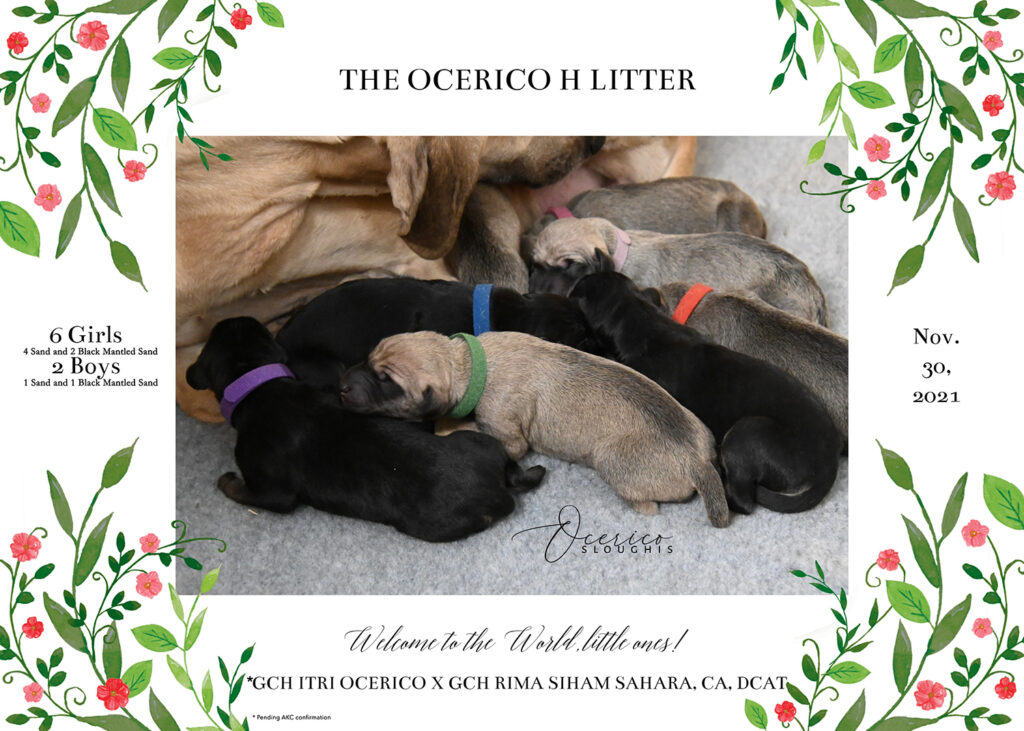 Both parents are OFA CHIC registered, PRA clear and had CAER certifications within 12 months prior to breeding.  Itri's OFA health testing results can be seen here.  Rima's OFA health testing results can be seen here.
None of our Sloughis carry the genes for long hair, which is inconsistent with authentic breed type.
All puppies in the H Litter are already reserved, but if you are interested in a puppy from us from a future litter, please begin by filling out our Puppy Buyer Questionnaire.  See below for more photos and for birthing information.