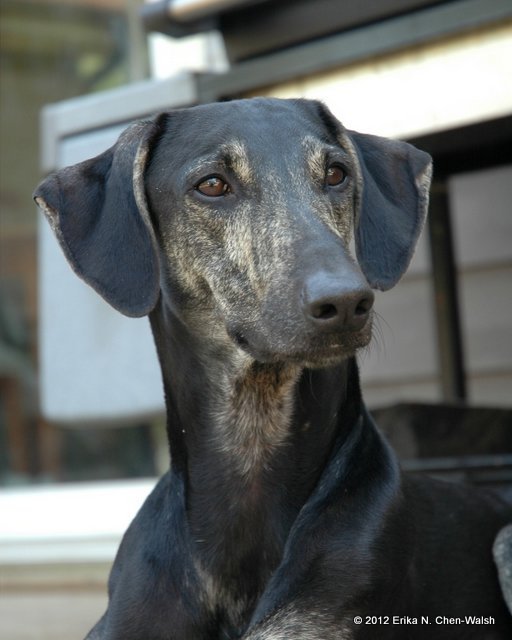 Intissar's Daghar x Bandola Kaheela de Moreau
May 7, 2005 ~ November 23, 2010
Djordan was an amazingly smart Sloughi. He was a fast, mischievous and adorable imp and we are heartbroken by his sudden loss. Djordan was my first Sloughi and my first Best in Show winner and he is dearly missed every single day.
In his short show career, Djordan amassed the following wins:
Best in Show Winner
Three Reserve Bests in Show
18 Bests in Group
Multiple Group Placements
21 Bests of Breed
Best Junior Handler, 2010 ASLA National Specialty
Best Junior Handler, 2010 ASLA Summertide Specialty
Best Junior Handler, 2010 ASLA Midwest Specialty
Best Junior Handler, 2009 ASLA National Specialty
Best Junior Handler, 2009 ASLA Summertide Specialty
Best Junior Handler, 2009 ASLA Midwest Specialty
Best Junior Handler, 2008 ASLA National Specialty
Best Junior Handler, 2008 ASLA Lone Star Specialty
Best Junior Handler, 2008 ASLA Oktoberfest Specialty
Best Junior Handler, 2007 ASLA National Specialty
Best Junior Handler, 2007 ASLA Midwest Specialty
Best Junior Handler, 2007 ASLA Oktoberfest Specialty
1st Place, Junior Handler, Novice Intermediate
Top Winning Sloughi in the U.S., 2006
No. 1 Sloughi, ARBA, 2006
No. 2 Sloughi, UKC, 2006
CERF