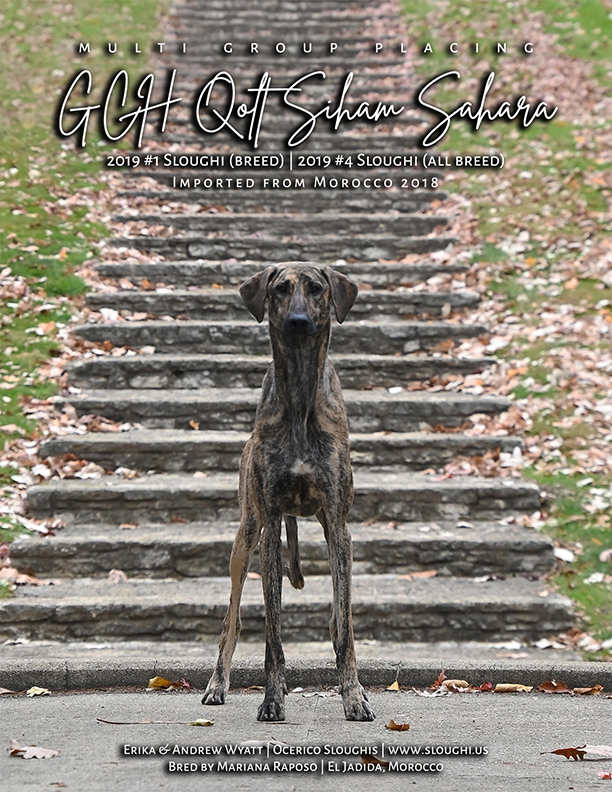 (Aalham Oualidia Siham Sahara x Kahina Siham Sahara)
Born January 6, 2018
22 Bests of Breed
AKC Hound Group Placing
Multiple OH Hound Group Wins and Placements
5th AKC Grand Champion Sloughi in history
Optigen Accession No. 19-235; Qolt does not carry the gene for Sloughi PRA
CAER Tested
OFA CHIC registered
Qolt has been tested by Optimal Selection and Optigen (PRA).  Click on the image below to link to his full Embark results, which are publicly available online.

On May 11, 2018, we welcomed Qolt Siham Sahara from Mariana Raposo's wonderful Siham Sahara Sloughis in El Jadida, Morocco.  We expect great things from this beautiful, typey and correct boy.  Qolt finished his AKC Championship from the classes, and along the way earned his first Group Placement!